A couple of tutorials are available on using the app "Air Video" to stream video to a portable Apple device over Wi-Fi or the internet.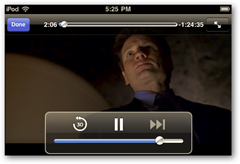 The first is from HomeServerLand who also explain how to install the server component of the app onto Windows Home Server as well as how to convert your video content and secondly the How-To Geek also goes through the complete process including how to actually use the app as well.
Two tutorials which are defiantly worth a read if you are an iPhone, iPod or iPad owner.
Share this WHS Article with Others: