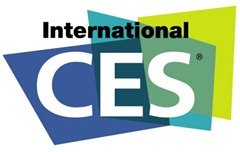 The Consumer Electronics Show (CES), the worlds largest consumer technology tradeshow starts tomorrow for 3 days and is where, in Las Vegas all the latest consumer tech is shown. This year's CES 2011 may announce a Microsoft Windows TV box for under $200, have plenty of tablets on display and even more 3D TVs which are smarter and connected, but what about Home Server?
This years show may not have any new hardware on display for Home Server on display but what is being showcased is the following:
Microsoft's Embedded Team are presenting a connected home experience with 4 TV tuners in one box which records and archives the TV content to a Windows Home Server which is also on display which also highlights its DLNA and HomeGroup support by streaming its content throughout the demo.
Muscle Beach Display has the Acer and Lacie Home Server's on display to the masses which attend CES every year to see what's new from the 2700 + exhibitors.
The Windows Home Server Team will also be displaying Windows Phone 7 and Windows Home Server "Vail" near the OEM wall display, so is you are in Las Veagas make sure to go along and say hi – And you wont be able to miss them as they will be dressed in bright Vail polo shirts!
Share this WHS Article with Others: