Tech lover Chris Oldroyd explains how to uses AirVideo with his iPad and Windows Home Server.
Chris describes AirVideo as the best application he has ever bought for the iPhone and iPad and describes how it helps integrate his iPad with his home entertainment setup. By installing the small server application directly on Windows Home Server and the Apple app store app AirVideo on either an iPod or iPhone you can have video streaming from WHS to either of these devices when you are out or about.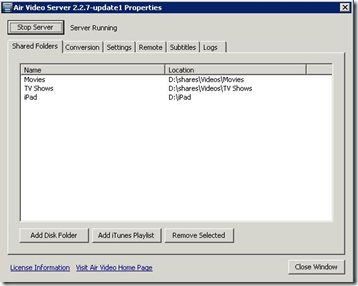 Chris goes through the setup steps here.
Share this WHS Article with Others: