DNS Updater is an add-in which enables you to remote access your Home Server website using a vanity URL instead of the default supplied http://xxxxx.homeserver.com sub domain.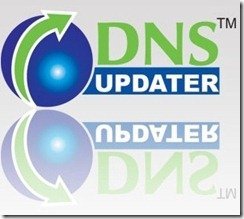 The add-in by company "Ten Atoms" supports the following hosts:
DynDNS
NO-IP
ZoneEdit
DNS-O-Matic
Open DNS
The add-in is $19.99 and a 30 day trail is also available as well as additional information from here.
IMPORTANT NOTE: I cannot recommend this version (1.0.0.41) as the Ten Atoms DNS Updater service continually crashed the WHS console and the add-in had to be uninstalled on my test system.
Share this WHS Article with Others: