Wayne Small's backups started to fail on his Windows 7 PC which even hung when also trying a manual backup.
On inspecting the log files it became apparent that the fail was happening at the VSS Snapshot attempts.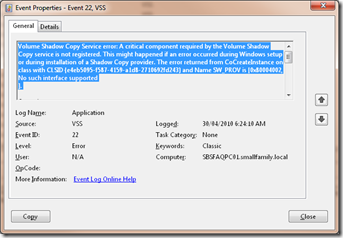 Wayne run the VSSADMIN LIST WRITERS command as well as running a script to re-register the VSS writers which resulted in his backups now running the way they should.
You can read his story here.
Share this WHS Article with Others: