Duplicate File Finder for Windows Home Server is a new add-in which, as the title suggests helps you to find  duplicate copies of files which are stored on your Home Server, but as well as this it also identifies the size of your stores files as well as the MD5 checksum value too.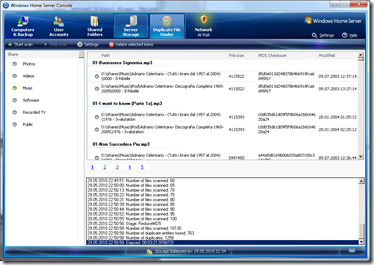 The add-in which allows you to easily find and delete any duplicate files found on your Windows Home Server shares is available as a free 30 day trial, after which it will cost you $14.95 which includes updates to minor releases as well as a discount on major releases.
More information is available from here.
Share this WHS Article with Others: