The Shifted Librarian (also known as Jenny Levine) decided it was time to investigate a centralized backup solution, a way to listen to her music collection from anywhere, and the ability to listen to different music in different rooms of the house.
Ideally she also wanted similar access for her video, with an easy way to watch YouTube and Hulu etc on the TV and stream Netflix to it too.
Windows Home Server came to the rescue in the form of the HP MediaSmart EX485 Server for her sharing and backup needs and Orb was used for the remote access of music, pictures, and video.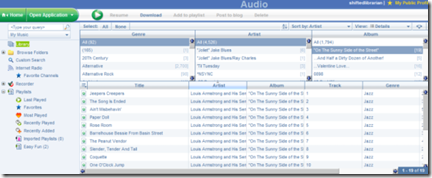 Streaming Netflix videos to watch on the TV, was handled by the Xbox 360, whilst YouTube was handled by the PlayOn software.
Jenny achieved much more which you can read about in her post here.
Share this WHS Article with Others: