PC World Australia have a review on the Asus TS mini Home Server.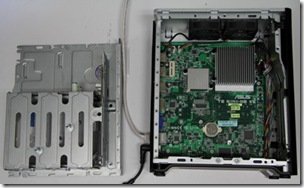 The review takes a look at the software and the performance of the unit compared with varies NAS units including the HP EX490 MediaSmart Server.
The ASUS TS mini Home Server's performance shows that not all Windows-based NAS devices are slow. The impressive online storage platform and external hard drive manager also make it a better choice than similarly capable alternatives
You can read their review here.
Share this WHS Article with Others: