There is a new add-in in the works for downloading podcasts to your Windows Home Server. Called Poca, the add-in will download podcasts without any interaction and store them for you. It does this by running as a service in the background checking RSS feeds and downloading the latest podcast(s) available.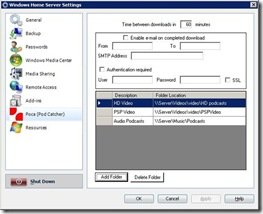 Once downloading has completed it can store the downloaded files into one folder or split them over multiple folders, it can also be configured to send an email notifying you that it has completed the process.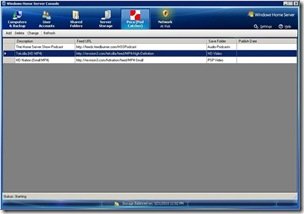 More details at available at the Home Server Show website.
Share this WHS Article with Others: