Redec Syslog is a simple syslog server add-in which enables Windows Home Server to become a syslog server for your network devices and receivers.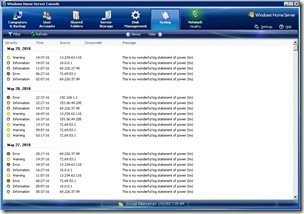 Syslog is a standard for forwarding log messages within an IP network and is typically used for computer system management and security auditing.
In my case I wanted my Linksys WRT54GL Router, which runs the open source Tomato software to display its logging information within the add-in.
To do this I enabled Logging from within my Routers web interface, inputting the default syslog port of 514 and the Home Server's IP address. But remember it will be different for each software or hardware device which supports the syslog standard that you wish to configure.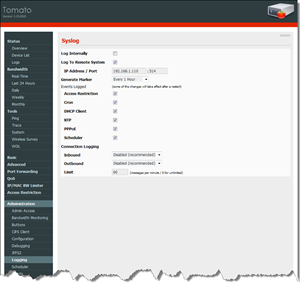 The add-in interface is configured to display the entire syslog entry by default but it can be filtered to show just errors, warnings, information, or a combination of all three.
You can download the add-in (msi file) direct from this link.
Share this WHS Article with Others: