Computer hardware site, Tom's Hardware takes a look at HP's MediaSmart EX495 Home Server.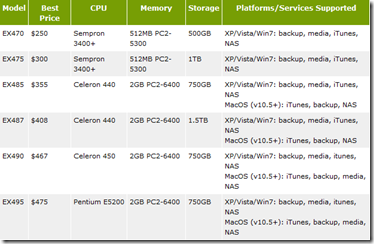 The 6 page review compares all three Generations of the HP MediaSmart Server and looks at the software differences between the EX48x and EX49x models.
Processor upgrades are also mentioned with 9 models being looked at as worthy upgrades. Finally the review finishes with a benchmark comparing the EX485 and EX495 alongside a nodded EX485 with an Intel E5200 processor.
You can read it here.
Share this WHS Article with Others: