The Windows Home Server Conflict Resolver add-in (formally the Windows Home Server Risk Assessment add-in)  helps you recover from file conflict errors which are mostly seen after a hard drive crash. The add-in does this by comparing the WHS tombstones (the 4k files WHS uses) with the actual files and reports them to be either OK, unsafe, missing and/or corrupt.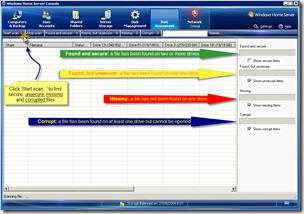 The add-in then allows you to recover these files, but do remember this add-in is a beta release. and should be used at your own risk.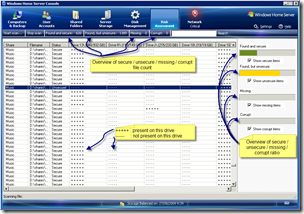 More details are available from here as well as the video below.
UPDATE: This version 1.0 has the following change log:
Support for One, two and multiple disk(s) setup
Changed name from Windows Home Server Risk Assessment to Windows Home Server Conflict Resolver
Share this WHS Article with Others: