Home Server SMART is a new add-in which enables you to monitor the health of most of your hard disks attached to your Windows Home Server.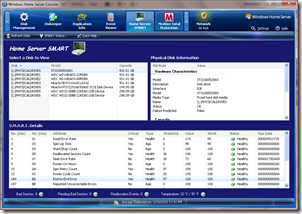 If problems are detected on your attached disks then Home Server SMART will inform you which attribute(s) are critical or problematic, and it presents a summary of problems found. If the problems are serious, Home Server SMART will make a recommendation to you that you replace the disk.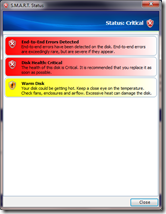 IDE (PATA) and SATA (including eSATA) disks are supported, whilst USB and IEEE 1394 (FireWire) are not fully supported due to the un-standardized manner in which the data is reported.

More details are available from here.
Share this WHS Article with Others: