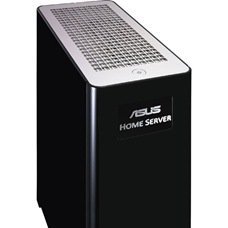 Asus have just announced the TS Mini, a Home Server which is powered by the Intel Atom N280 (1.66GHz) processor and features 2GB DDR2 memory, Gigabit Ethernet, storage space for 2 internal SATA hard drives, with 6 USB ports and 2 eSATA ports for future expansion.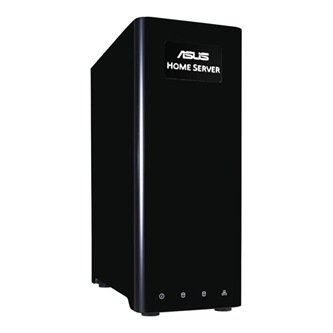 Remarkably the Asus TS Mini consumes only 24.5W when idle and just 27.9W during normal use, an area which is defiantly awesome.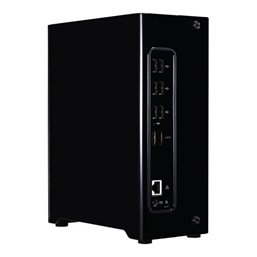 Added on top of the Windows Home Server software, Asus have added their own pieces of software:
WebStorage Service
The Asus TS Mini also offers users a year of free 500GB Web storage space allowing you to boost your storage or synchronize backups online for improved data security. Additionally, you can save large peer-to-peer files on the Web, and share data with user accounts worldwide.
Media Streaming
The TS mini makes it easy for you to stream photos, music, video and other digital content to various devices including TVs, computers, Media PCs, and gaming consoles—for all-around content access as well as allowing you to stream music and multimedia content through the online connection.
Xtor Manager
With the ASUS Xtor Manager, you can directly backup, synchronize and manage your files and folders between external USB and eSATA storage devices and TS mini.
ASWM Management
ASWM, real-time system health monitoring tool, helps users to monitor online and system status of TS mini, including fans, temperature, disks, drives, network, memory and CPU. Once errors occur, the system will instantly send error report to pre-configured email.
The ASUS TS mini is available for pre-order in the US in 500G and 2TB models at $349 and $529, respectively from both Amazon (1) (2) and Newegg (1) (2).
More details are available from here.
Share this WHS Article with Others: