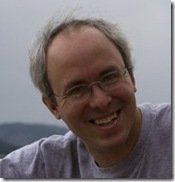 Add-In developer and fellow Windows Home Server MVP Alex Kuretz is interviewed by Home Server Land in their continuing series of the Add-In Author Interview's.
Alex is best known for his add-ins Remote Notification, MSS Fan Control, WHS BDBB, WHS Port Forward and his website MediaSmartServer.net, a community for the HP MediaSmart enthusiast.
You can read the interview here.
Share this WHS Article with Others: