PCMag.com has a review of the Acer Aspire easyStore H340.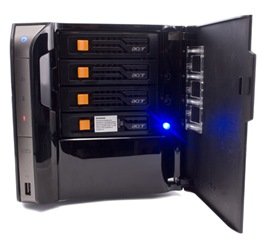 The review looks at the design, features and performance of the unit and give it 3/5. Why? Author Mario Morejon had this to say:
"I had to use everything I know when configuring the network on the Acer Aspire easyStore H340. It's not Acer's fault, but rather the Windows Home Server software that needs to be more flexible. WHS is phenomenal—as long as you don't encounter any networking problems. The H340 shows a lot of promise, nonetheless, but isn't for those without some networking experience."
You can read the full review here.
Share this WHS Article with Others: