Brent Friedman developer of many add-ins including TV Manager and WHS Mobile has written a great tutorial on how to do Time Machine backups from the Mac to your Windows Home Server, just like the HP MediaSmart Servers do.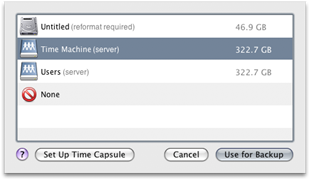 Brent's guide takes you through enabling the backups to shares, how to create a working sparsebundle file and how to configure Time Machine.
You can read all the details here.
Share this WHS Article with Others: