MediaSmartServer.net has hacked the HP MediaSmart Server 2.5 update to work on the first generation EX470 and EX475 servers.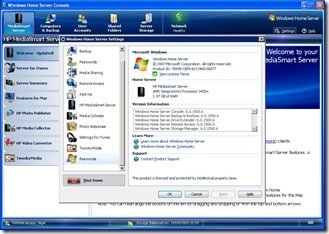 This is accomplished by using an add-in called SanEncore which fakes the update package into thinking it is running on a 2.1 machine, and handles some of the missing configuration items so that the 2.5 update is successful.
A wiki article takes you step by step through the necessary steps, and although this is a work in progress, you gain the Twonky and S3 online backup features as well as Time Machine backup.
You can read the details here.
Share this WHS Article with Others: