The 2nd beta of WHS Outlook v2.0 has been completed and the developer Mike Craven has decided to open up the beta process to the general Windows Home Server public as he needs some new beta testers.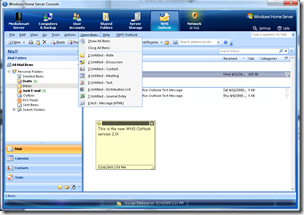 The add-in allows you to install Microsoft Outlook on your home server and then access it via the Windows Home Server Console on up to 10 different client PCs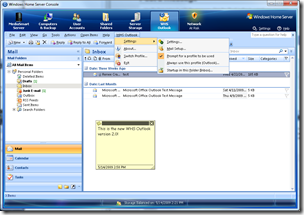 Version 2.0 has lots of new features and enhancements including multiple user access and Web Access to WHS Outlook.
For more information and to beta test click here.
Share this WHS Article with Others: