Home entertainment company hFX have just announced the HFX mini storage WHS which is a slim storage box housing 3 HDDs, an Intel Atom Duo 330 (2×1.60GHz) and Gigabit LAN in a thick silent rubber box to keep things silent.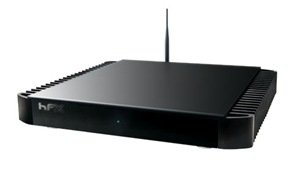 The HFX mini storage WHS is available with 3TB, 4.5TB or 6TB of storage space and a second storage box in the same design can be stacked which adds up to 8 TB in addition.
More information is available from here.
Share this WHS Article with Others: