The MediaSmart Server 2.5 software update is now available from HP for owners of the EX485 and EX487.
The 212MB software package, known as "The HP MediaSmart Server Video, DVD and iPhone Update" can be downloaded from within the console, Settings, HP MediaSmart Server, the HP Update tab and then Check for updates.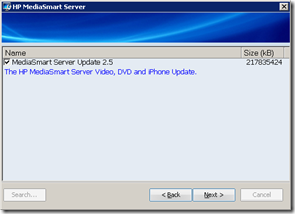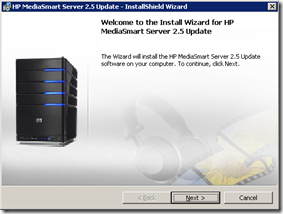 Once installed the newly updated welcome screen within the console has a link to install the updated connector software which you must install on each computer which is connected to your MediaSmart Server.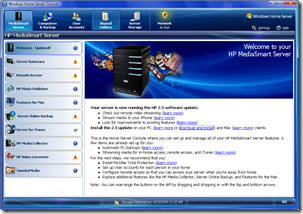 On your desktops the HP MediaSmart Server Control Center now has a new Media Collector Status icon and a Media Streamer icon.
The new Control Center                The old Control Center
You will also find within the console a new HP Video Converter status tab and settings page which is where you go for the settings and status of your full (original quality) and mobile resolution copies of your videos.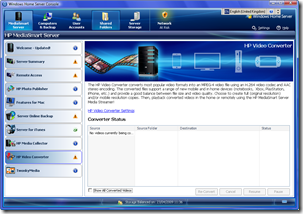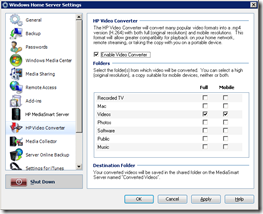 This latest update from HP provides some excellent new features as well as updates to existing features for users of the new generation MediaSmart Servers. What HP are building onto the base Windows Home Server just keeps getting better and better!
More information on the new features, fixes and enhancements is available in the HP MediaSmart Server 2.5 Update Read me.
Share this WHS Article with Others: