Windows Update is now automatically updating PP1 versions of Windows Home Server to Power Pack 2, that's as long as you have Windows Update switched to "On (recommended)" within the console settings on the general tab.
If not make sure to click on the "Update Now…" button.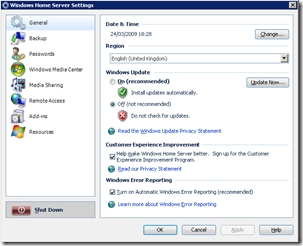 After the install your Resources tab with the console settings will read the following for Version Information.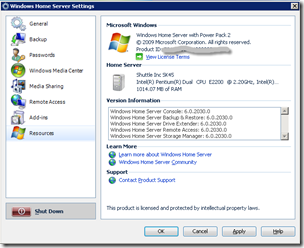 Share this WHS Article with Others: