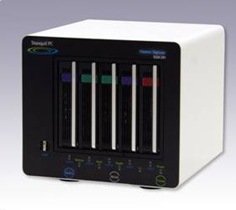 Tranquil PC now have the new SQA-5H-3000 added to their range. Essentially it is the same as the SQA-5H-2000 except it is equipped with the Western Digital Green Power 2TB HDD with a 32MB cache.
These drives are not as cost effective as 2 x 1TB drives, but for those wanting to maximize their storage capacity, they are a very good choice.
The SQA-5H-3000 is available to order now but will not ship until approx 23/24th Feb.
More details here.
Share this WHS Article with Others: