The evaluation version of Windows Home Server with Power Pack 1 was only available on CD/DVD direct from Microsoft, but as from today you can now download a copy direct from Microsoft's Download Center.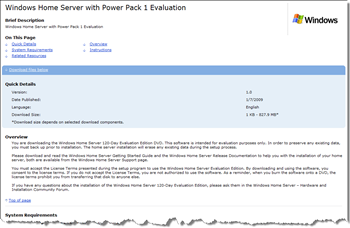 If you are not already, you will need to register at the Windows Home Server Connect site and acquire a product key for the Windows Home Server Evaluation Edition software for the 120 day trial.
You can download a copy from here.
Share this WHS Article with Others: