The PC news and review site "Computing on Demand" (C.O.D) have reviewed 2 pieces of hardware which may be useful to Windows Home Server users.
The first is a 4 bay hard drive module, which occupies three 5.25′ bays and allows you to mount up to four 3.5" hot swappable SATA hard drives.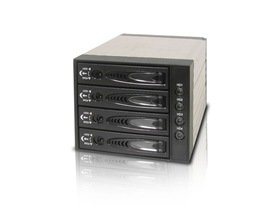 The review can be found here.
The other is a rack which holds one 3.5" SATA hard drive and is designed for quick and easy installation of a HDD which occupies one 5.25 drive bay and comes with a security key-lock. An ideal rack for those who test a lot and need to add or remove a drive without the hassle.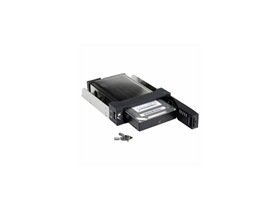 You can find the review here.
Share this WHS Article with Others: