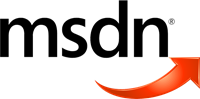 A member of the Windows Home Server Team have stated that Windows Home Server is coming to the Microsoft Developer Network (MSDN).
We reported back in January that WHS would unfortunately not be available from MSDN, but it looks like discussions between the the Product Group and the subscription acquisition teams finally worked out as Windows Home Server will be available to subscribers in the very near future.
This was mentioned in the Q&A at both sessions on WHS which were recently held at PDC2008 in Los Angeles, CA.
MSDN Subscriptions is designed for developers to have access to downloads and licensees to nearly all Microsoft software. The MSDN end-user license agreement prohibits use of the software in a business production environment although the software itself functions exactly like the full product.
Share this WHS Article with Others: