Tranquil PC are reporting that a number of customers  are recently reporting installation issues with Windows Home Server.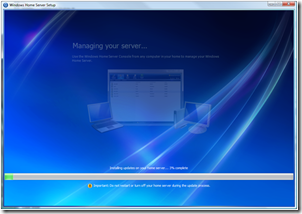 During the installation process the install sticks at around the 18% or 33% stages and although the screen asks you not to re-boot the server doing so is the only way to get past the pause.
However British based Tranquil PC have come up with an alternative which works better, but only from a fresh install. Their initialization tip is available in PDF format from here.
Share this WHS Article with Others: