It is now easy to host your own applications inside its own tab within the Windows Home Server console. By using the new add-in TabCreator you can add frequently used applications to the console.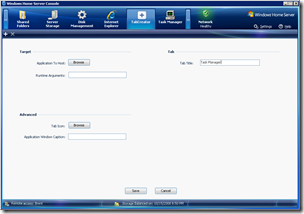 As an example TabCreator can create the following tabs:
DVD Shrink
Notepad
Task Manager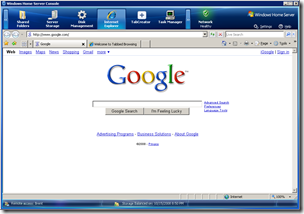 As well as the download documentation is also available in PDF format.
More information is available from the developer at Brent's Blog.
Share this WHS Article with Others: