Have you thought about running a proxy server or an Internet proxy on Windows Home Server. But why would you do that?
One reason is that you could view sites that your company blocks access to (naughty!) or to control web content served in your home by blocking sites (porn etc.) or even keywords to keep pages from being served.
There are many products on the market which can do this including a free software product called FreeProxy which will do the job.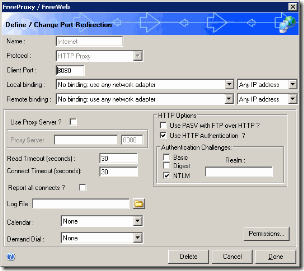 Blogger Joe DiFiglia details the setup and configuration in his 4 page tutorial and details the fine tuning, how to add some authentication and also setup the Windows Firewall.
Plus a really nice feature of FreeProxy is that you have a basic working proxy out of the box, you only need to configure the service to get it up and running, which is all explained for you here.
Share this WHS Article with Others: