The HP MediaSmart Servers are both being shown as discontinued on the US HP website. Is this a mistake or are new models on their way, since the MediaSmart is almost a year old now. hpshopping.com are showing both models in stock and available for shipping and we personally think that it is an error but await conformation from HP.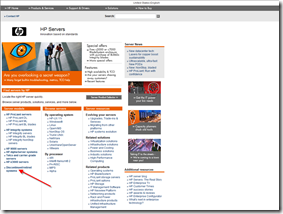 From the US HP Server webpage http://welcome.hp.com/country/us/en/prodserv/servers.html, click on Discontinued/retired systems, then from the following page Home Servers and finally either the HP EX470 MediaSmart Server or the HP EX475 MediaSmart Server.
UPDATE: HP came back to us and as we originally expected the link for the HP MediaSmart being discontinued is an error. They are alive and well and available now for purchase from the Home and Home Office Store on hp.com and from the usual retail outlets and partners.
Share this WHS Article with Others: