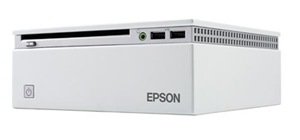 We Got Served has the scoop that Epson in Japan are releasing the Endeavour SV110h Windows Home Server.
The space saving Endeavour measuring only 75 x 195 x 185mm and comes with the Japanese version of WHS with PP1. Available in 2 flavors, a basic and a performance model, both come with 512MB of RAM and have fast 1000Base-T Ethernet.
The basic model is powered via a Celeron Intel processor 560 (2.13GHz) and has a 250GB SATA hard drive whilst the performance model has a Intel Core 2 Duo processor T8100 (2.1GHz) and a 320GB SATA hard drive.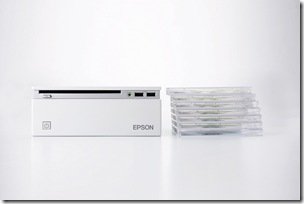 Both models are available now for ¥ 79,800  ($725) and ¥ 99,750 ($906) respectively.
Also available for the Endeavor will be an optional 1TB or 2TB external HDD for additional storage space.
Share this WHS Article with Others: