VPOP3 for Windows Home Server (Beta) is a Windows email server designed for Windows Home Server which will work with any Internet email account which supports POP3 or SMTP methods for incoming mail, and SMTP for outgoing mail. It will also work without an Internet email account at all, using direct SMTP email reception and sending.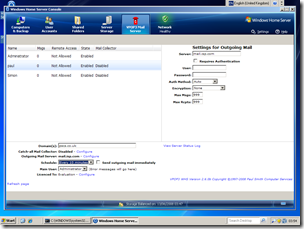 The add-in includes a built in spam filter which can detect over 90% of spam and offensive email. VPOP3 also has a full Webmail server built in, enabling you to read and sent email including viewing your address book etc all from within the same browser.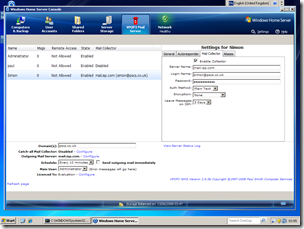 Message archiving, a mailing list server and autoresponders are other included features which are available in a 1 month free trail version after which VPOP3 for Windows Home Server (Beta) is available for a yearly price of £40 ($82).
More information including the trail are available from here.
Share this WHS Article with Others: