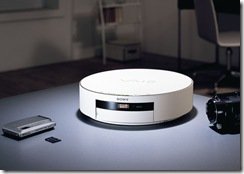 Look Familiar?
Looking similar to the Windows Home Server "Hockey Puck" is Sony's white "Liblog Station" due to launch in Japan on May 17th.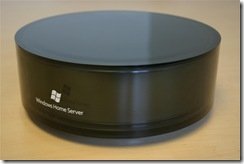 The compact home server device comes with either 1TB (500GB × 2) of storage on the VGF-HS1S model or 1.5TB (750GB × 2) on the VGF-HS1 model. Alongside Gigabit Ethernet, 3 USB ports and memory card slots.
More details are available from Slash Gear.
Share this WHS Article with Others: