The T7-HSAi and T2-WHS-A3i are the two new models in Tranquil PC's Home Server lineup. Both are powered by the multi-thread, low energy 45nM 1.6GHz ATOM 230 CPU from Intel.

Both models have the same 'fan less' design features of the previous units, providing near silent operation and enhanced reliability, with power consumption from only 29W.
The T7-HSAi also supports 2x internal HDDs (2.5"), providing data duplication on the 250GB and 320GB models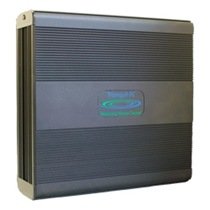 Both are available for pre order with the T2-WHS-A3i starting at £278 + VAT shipping from the first week of June and the T7-HSAi starting at £299 shipping the following week.
A comparison between both units is available from here as well as ordering details on the T7-HSAi and the T2-WHS-A3i.
Share this WHS Article with Others: