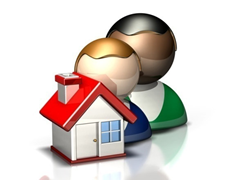 Tranqual PC has released details of their newcomer to the Tranquil Harmony Home Server series, the T2-WHS-A2. Due to be released in the first week of November, it's based on the silent T2e chassis comprises 2x internal drives, support for 6x USB HDD and optional support for an additional 4 or 8 eSATA drives. Ideal for those who require lots of data storage capacity.
Pricing/Options are to be as follows :
Base Unit
T2e chassis, 512MB RAM, 500GB (single HDD),
Gbe LAN, desk mount, Windows Home Server system.
6x USB2.0 HDD ports, (option to fit 2nd 3.5" internal HDD)
£399
RAM
512MB to 1GB
£12
HDD
500GB > 1TB (2x 500GBHDDs, leaving no spare slots)
500GB > 1TB (1x 1TB HDD, leaving 1x spare slot)
500GB > 2TB (2x 1TB HDDs, leaving no spare slots)
£79
£139
£329
Mounting
Desk style
Colour coded 19" rack mount kit
Colour coded Wall mount kit
Floor mount kit
£0
£9
£19
£6
eSATA Ports
One 4 port eSATA PCI card on dual PCI riser
Two 4 port eSATA PCI cards on dual riser
£49
£79
Recovery Kit
Tranquil / Paragon system recovery system
£48
Order page and more information is available in a PDF product brief.
Share this WHS Article with Others: