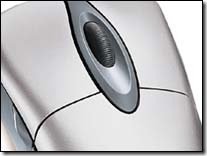 If you have lots of add-in's installed then you are probably already fed up with clicking through a whole list of Home Server tabs to get to the one you need. You could use the previously mentioned Tab Reorder to make sure the tab you require was in the right position or now you can also use Brendan Grant's new add-in Tab Scroller to use the mouse scroll wheel to scroll through the list.
One unique feature of this add-in is that it is nearly invisible in the Console, making the only obvious presence of the add-in being the functionality it provides and it's showing up on the Installed Add-Ins tab.
One warning that does need to be made about this add-in is that it is really only recommended for users with more than 7 Console tabs, any fewer and it'll either be worthless due to not having anything to scroll to and/or it can cause some visual oddities, like the scroll buttons being present and clickable but doing nothing.
Once installed via the normal console, settings, Add-Ins tab it is just a matter of placing your mouse curser within the tab area and using your mouse scroll wheel to scroll the list.
Download Tab Scroller and more information is available from here.
Share this WHS Article with Others: