Microsoft's OEM Partner Center has two online presentations available for viewing:
Selling Windows Home Server 101
Clearly communicate the benefits of Windows Home Server to your customers. Become familiar with its simple setup and ease of use. Explore different approaches to customer objections.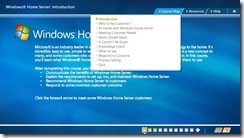 Selling Windows Home Server 301
This advanced course helps you explore the Windows Home Server solution. Discover the Windows Home Server solution benefits and how your customers can use its key features to unleash the power of their home networks.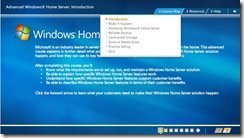 Although designed for training sales staff the benefits of WHS, these presentations are informative and fun. To make sure you have paid attention to the material a quiz is provided at the end of each course.
Please note that to view these presentations you must be registered with the OEM program.
Share this WHS Article with Others: