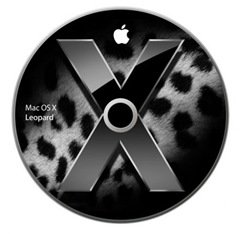 On the SuperSite for Windows back in January 2007 Todd Headrick, the WHS Product Planner told Paul Thurrott in his Windows Home Server Preview that Mac users could access the WHS shared folders as they would any other Windows share and that WHS would be a great back-end store for Time Machine. The name of the new backup feature in Mac OS X 10.5 (Leopard). Microsoft's own WHS page said that "Mac users have the ability to save to and remotely access Windows Home Server".
But despite what was said you cannot use your Windows Home Server shared storage as a backup target for Time Machine.
Cristopher Price explains that:
Apple killed SMB (Windows Sharing) support for Time Machine, that's what. So, basically, Time Machine can't see the Windows Home Server shares… or any other PC drive shares. Support has been scaled back to AFP (Mac OS) file sharing only.
So, It was planned to be in there but due to bugs and crashes SMB was withdrawn at the last minute from Apple's new Mac OS X Leopard.
Share this WHS Article with Others: