When installing software on the Server directly, it is fine to use the default installation directory (usually C:\Program Files) especially for utility software like defragmentation tools, anti virus solutions and third-party backup software. But remember the system drive C: has only 20GB allocated to it (in the RTM version), so installing too much software on the C: drive will eat into that space.
You can create directory's on the D: drive and install to them as long as it is NOT in the D:\shares folder or subfolders. It is best practice to create folder(s) in the root of your D: drive and to stay out of the folders you see already present.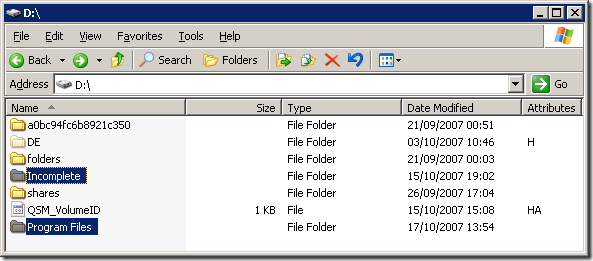 As you can see from the above image, apart from the Program Files folder on the C: drive, I have created an additional one in the root of the D: drive. Also present is an Incomplete folder for torrent files that are in the process of being downloaded.
Share this WHS Article with Others: