Whiist the Website Management Add-In for Windows Home Server has been updated to version 0.78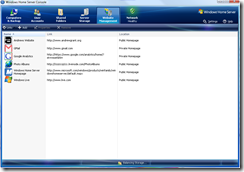 The Add-In allows you to create and manage web content on your Home Server. After installation Whiist adds a "Website Management" tab to your Home Server Console. Using this tab you can easily create and manage new websites, photo albums, and homepage links.
More information, the download and an installation guide is available at Andrew Grant's site, Andrewlive!
Thanks to Paul Roberts for pointing out the update.
Share this WHS Article with Others: