Doug Berrett developer of WebGuide has been hired by Microsoft. Doug has now made WebGuide for Media Center free which means that when the version for Windows Home Server comes out of beta we will not have to pay for that either – We just hope that development continues by someone else as Doug following his promotion has decided to stop development of WebGuide apart from providing updates for significant bugs.
WebGuide is an amazing piece of software that allows you to remotely view live and recorded TV programs and to remotely schedule and manage your recorded television programs, music, pictures and videos on your Windows XP Media Center edition or Windows Vista Premium or Windows Vista Ultimate PC. 
He will be a big asset to the Windows Media Center and Windows Home Server teams.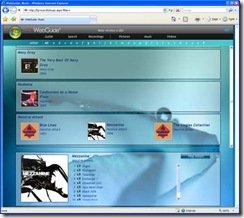 The beta version of WebGuide for Windows Home Server can be downloaded from here as well as a PDF installation guide. (Right Click and Save Target As… )
Share this WHS Article with Others: