Thanks to Terry at We Got Served for leading us to the PC World Magazine article detailing the software that will be included with the HP MediaSmart EX470 and EX475 home servers.
Large OEM manufacturers like Dell, Packard Bell etc like to customize the software experience for the end user. Here is HP's offering:
Customizing MediaSmart Software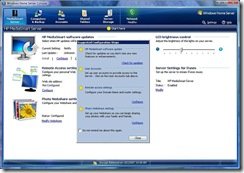 The Suggested Configuration Steps tab guides you through customizing the server once you've connected it to your network. Here you set up user accounts, thereby restricting or permitting access to the server.
Remote-Access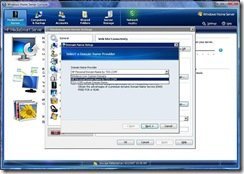 This remote-access feature enables you to connect remotely to your home server so that you can upload and download files, or access other PCs on the network via a built-in remote-desktop application.
A tool in the MediaSmart Server Console helps you assign your server a common name, either by using the HP Customizable Domain service or by going to Windows Live Custom Domains, where you can assign your server a domain name such as YourName.hpmediasmart.com or YourName.homeserver.com. As you can see via the screen shot TZO.com is also included as one of the options as well.
Media Sharing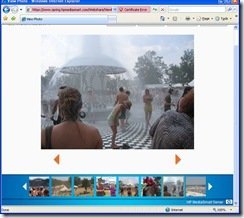 Photo Webshare for displaying your pics with a slide show experience.

Share and Stream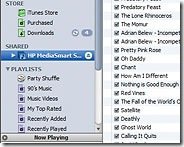 The iTunes feature that HP has added enables you to configure the server to sync iTunes libraries on connected PCs to the server, creating a single giant iTunes library that the entire household can connect to and enjoy.
Share this WHS Article with Others: