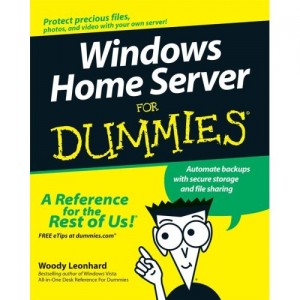 John Wiley & Sons "For Dummies" series will have a new addition. From 26 December 2007 "Windows Home Server For Dummies" will be released. This 384 page paperback by author Woody Leonhard will get you rolling with everything you need to know to set up and configure Home Server on your home network, add users, and start sharing photos, music, videos, and other files from any PC in the home.
It will also provide instruction on using Home Server to perform networking functions like back-up, virus scanning and protection, working with a print server, and managing the network remotely as well as accessing files you need when away from home or streaming your own media files to your laptop while on vacation.
Finally, it will show you how to get the most multimedia bang for your buck by doing things like managing your digital photo library, recording TV programs to the server, and streaming content from the server to your Xbox 360 for your living room enjoyment.
Share this WHS Article with Others: