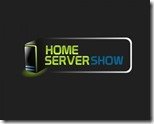 Episode 256 of the Home Server Show podcast is all about home automation:
I'm departing from server talk for the week to talk with Kevin Schoonover about SmartThings.  This is a Home Automation company that makes Z-Wave hubs and devices to interact with your home.  Use them to alert, automate, and inform.  Find out all about it in this episode.  We will explain in depth and tell you about example uses for your house and your data center.
You can find episode 256 here.