Lights-Out the power saving add-in for Windows Server 2016 Essentials and WHS2011 have published details on their new 2.5 release over on their blog.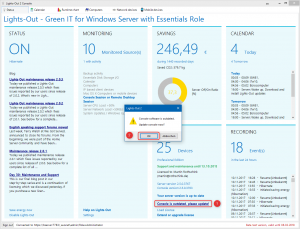 In a two part series, the post goes over the user interface, automatic software updates, the handling of away mode, three client deployment methods, creating a pre-configured installation package and using direct deploy in active directory.
wow, lots of interesting material. Part 1 is here and part 2 here.
Share this WHS Article with Others: