More M2 fixes as they are being reported.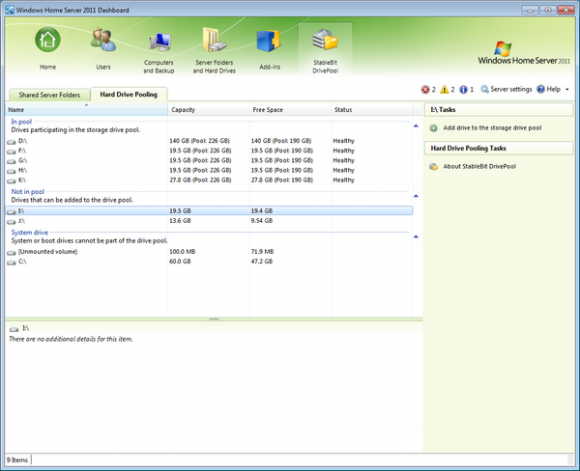 Build 1836 includes the following changes:
You shouldn't be able to perform repair tasks on disks that are not in the pool.
After trying multiple notification techniques (WMI, Powershell, Direct WHS), scrapped existing notification system and rewrote it from scratch.
  All notification are now in real-time with no interaction from the clients.
  This fixes the client computer monitoring error.
  It can take up to 6 hrs to replicate the new settings to the client computers.
Do not notify about incomplete files while a disk is being removed.
Individual drive free space was actually the capacity.
More info on StableBit DrivePool is available from here.
Share this WHS Article with Others: