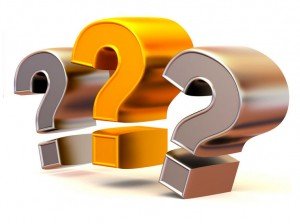 Mailbag 24th May 2011
Have a question or problem?
I can't guarantee an answer, but I'll try. Click "ask a question" above!
Lenovo D400 Won't Boot
Abe Asks:
My WHS (a Lenovo D400) 'falls off' the network after about 30 minutes of uptime. After a restart by using the power button, everything seems fine for about 30 minutes, and then it falls off again.

The server will still be on, with all status LED's nominal, but the WHS is not visible on the network, and all shares are unavailable.

WHS has Auto-updating on, and states no new updates are available. Only add-ins is Avast Anti-Virus for WHS, and Webguide Media Server.

This is a new issue in the past 45 days, and I'm stumped on troubleshooting, as I can't seem to find any anomaly. Suggestions on where to troubleshoot would be appreciated.
First thing you need to remote in to the server, restart the server and then remotely access via "Remote Desktop Connection" this way you will get a full 30min to diagnose. Then head to start >> control panel >> administrative tools >> event viewer. Here you should get some idea of what is causing the problem, there should be a warning or error that indicates what the problem maybe. If you find nothing there to indicate any issue then I would look more towards the software that maybe installed on the server, try to remember if there was a piece of software or addin you install around the time this problem started to occur.
Also worth a look is any network equipment you may have plugged into the server, if you are using a managed switch then this could be the cause, if the network card in the server is causing the problem a managed switch will identify it and isolate it from the network, essentially cutting it off from all incoming and outgoing network traffic.
I am afraid without any further diagnostics it is difficult to know exactly what the cause maybe, but that should give you a basis to diagnose the fault.
How to assign a static IP to WHS
Matt Asks:
I'm struggling to work out how to assign a static IP to a Home Server running Windows 2008 Foundation R2 (x64 bit – I know it is overkill for home) – I cannot work out how to assign a single static IP so I can access…thanks!
In order to assign a static IP there are 3 ways this can be achieved:
Remote into the server via Remote Desktop Connection (if possible) then go to >> Start >> Control Panel >> Network & Sharing Centre >> Click Change Adapter Settings in the top left corner >> Right click the LAN you want to setup a static IP address for and select properties >> Double click Internet Protocol Version 4 (TCP/IPv4). You will then be able to assign a static IP by filling in the relevant fields.
I know I haven't been able to answer everyone's questions, so those that haven't been answered why not post them in the forum.
Have a question or problem?
I can't guarantee an answer, but I'll try. Click "ask a question" above!
Written by
Matthew Glover
www.matthewglover.co.uk
Share this WHS Article with Others: