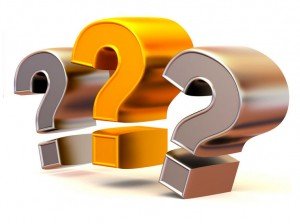 Mailbag 16th March 2011
Have a question or problem?
I can't guarantee an answer, but I'll try. Click "ask a question" above!
Wake-on-LAN
Tom Asks:
Is there a way to wake one of the computers from hibernation from the Windows Home Server webpage or remote console?

When I travel the only system I keep active is my Windows Home Server, and then when I need to access one of the Windows Home Server clients it is inevitably offline, right when I need to access it… figures. Are there any add-ons to fix this issue?
Tom you are in luck, there is an excellent addin for Windows Home Server called Lights-Out, all you need to do is install the addin, then install the application on each machine, and then enable Wake-on-LAN on your network card and/or in the BIOS. If that sounds like a bit too much, don't worry there is an excellent instruction guide that comes with it. Best of all, this addin can be used free of charge, although donations are gratefully accepted.
Once all setup you will be able to login to the WHS console from the WHS webpage, go to the addin,  select which machine on your network you would like to wake, once the machine has booted you will then see it available to access.
You can find Lights-Out here.
Faulty RAID Controller
Jim Asks:
I am getting:
Source: Si3114r5
TimeGenerated: 2/25/2011 5:03:50 PM
InstanceId: 3221487625
Catagory: (0)
CatagoryNumber: 0
EntryType: Error
Message: The device, \Device\Scsi\Si3114r52, did not respond within the timeout period.
—

Does this point me to a specific drive on a specific controller? There are 12 drives in my system on different controllers.
Jim this doesn't seem to be a problem with a particular drive this is being caused by the RAID card you have installed, the drives that you have connected to that card are possibly at risk of losing data. This is a known problem with this controller and it does seem to like working with Windows Home Server, my guess is that if you are getting the error above you will most likely be getting the error below:
NTFS
Event Type: Error
Event Source: NTFS
Event Category: Disk
The file system structure on the disk is corrupt and unusable. Please run the chkdsk utility on the volume X.
(X is sometimes DATA, sometimes individual drive letters longer. The longer the system is up, the more errors and drives are reported)
I would also hazard a guess that you are getting file conflicts, NTFS corruption and maybe some hanging. I can't give you a complete resolution as many people have tried different drivers but to no avail, most people's resolution was unfortunately to replace the RAID card.
Hope this has helped to understand the error.
Migrate WHS to WHS
Renny Asks:
My WHS is pretty old based mostly on components which are 6YO. I would like to migrate to a newer MB/CPU set up that I have spare.

Can I literally just unplug the 5 HDDs I have in my server and DAS and stick them in the new box and expect it to work, or do I need to do a full reinstall to migrate???
Renny, this is something that is extremely annoying for me on a daily basis. The simple answer is no, you can't just unplug the drive and put them in to a new machine, I can only hope for the day when that is possible. Unfortunately you have to completely re-install Windows Home Server on your new server and then painstakingly copy the data from the old server to the new one.
I know I haven't been able to answer everyone's questions, so those that haven't been answered why not post them in the forum.
Have a question or problem?
I can't guarantee an answer, but I'll try. Click "ask a question" above!
Written by
Matthew Glover
www.matthewglover.co.uk
Share this WHS Article with Others: