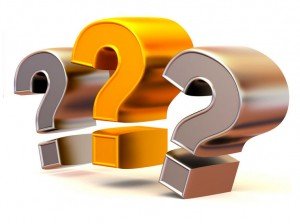 Mailbag 4th January 2011
Network Dropping During Backup
EX495 Running Slow & Hot
What next for Vail?
HP X510 Health Indicator Doesn't Alert
Have a question or problem?
I can't guarantee an answer, but I'll try. Click "ask a question" above!
Happy New Year everyone I hope you have all had a good Christmas. There has been many questions posted over the holidays, unfortunately I haven't been able to answer anywhere near as many as I would have liked, so as usual if I haven't managed to answer your questions please post in the forum and we can get them answered for you.
The Consumer Electronics Show (CES) starts this week I am really looking forward to it, I am eagerly awaiting big announcements from Microsoft about Vail and I am sure the Drive Extender fiasco will be brought up at some point during the 4 day event, I will bring any news straight to the site as soon as I know anything.
Network Dropping During Backup
Francis Asks:
I have one PC on my network that just will not backup to Windows Home Server. It has 2 hard drives in it, a 160GB one with 2 partitions and a 500GB one, so Windows Home Server sees the hard drives to backup. It is running one license of a 3 license Windows 7 Home Premium Family Pack, both the other PC's running the other 2 licenses backup fine.

Whenever I try and do a backup of this PC the process will run for about 20 seconds and then the networking capabilities of the PC will be lost and it will no longer be able to access the LAN and of course the internet, a reboot is required to get it networking again.

I've tried removing folders and drives from the backup setup, but I always get the same. Even if I choose to backup just one folder I get the same.

I've not got the motherboard make and model handy, but I can get it if needed.
I have a similar issue like this before and it is something that can drive you to disappear, not to worry though because I am well aware of how to resolve it. The problem is simply the network card driver, if you go to the manufactures website of the network card and download the correct driver for the card that should resolve it. If you are using a network card on the motherboard go to the motherboards website and same again if you are using a laptop go to the laptop manufactures website. If you can't find it, Google the make, model followed by drivers and that should yield results. If you are still been unable to find the driver, feel free to drop me a note on the forum.
EX495 Running Slow & Hot
Frank Asks:
I have had my HP Media Smart Server for 2 years now it is the model EX495. I have all upgrades to power pack 3 and upgraded ram to 2GB. Total capacity of drives is 5.23TB and they are 73% full.

I have 2 questions

1. If I am doing more than one operation at a time the server is extremely slow. An Example is that when I am updating data files using Movie Collector it may take about 10 seconds to complete an operation. But if I am copying files over to the server from another client computer it can take 4 times longer to complete the same operation. Am I expecting too much or is this normal?

2. In my network health indicator I have been getting the error message for about 6 months now" Your HP Media Smart Server appears to have a hardware problem. The HP Media server CPU is running too hot." My temps are between 35 and 55 C. I have called HP tech support and they say the error message is normal and there is nothing I can do about it but ignore it since my temps are in line with what they should be.

I believe a server should work better than this and I am thinking of just building another WHS to replace it.
Firstly it is always difficult to judge just how slow your server is running, if at all, the only real way to tell I find, is to install AdminiMe, this will certainly allow you to see the performance of your server in real-time and will give you an idea of the server as a whole is running. Although from your description when transferring files the server seems slow, this can only usually be attributed to one thing, the network. It really depends on what kind of network you are transferring data over which dictates the speed you will relatively get, over a wireless connection dependent on distance from the router and walls in between, expect a lot of lag and slow speeds, as unfortunately it is the slowest way to transfer data to your server. Over a wired connection however speeds will be much quicker and certainly more stable; again however there are two different speeds 10/100Mbps and 10/100/1000Mbps, obviously the latter is the quickest and you would certainly notice a dramatic distance between the two.
Secondly, temperatures of any machine hi or low are affected by the environment to which it is situated, if your server is near a radiator or in a cupboard try and relocate it to somewhere where there may be better air flow, if it is in a cupboard try a fit a vent on the front for good ventilation. This message will probably appear more frequent when the server is in use, this is simply because the CPU generates more heat when in use, however if this message is appearing all the time then more than likely it will need relocating. The other thing that can be done is to remove any dust from around, on and in the server. Dust stops the air from circulating efficiently in and around the server and hence you will see an increase in your CPU temperature. This sounds very much like an environmental issue, chances are building another server will only see the problem reoccur immediately if in poor air circulation or in time if simply down to dust build up.
What next for Vail?
Bob Asks:
I have been using Windows Home Server for little over a year, it is fantastic, it runs backups without any hassles and I can share folders on it.

My biggest complaint would be that the shared folders are not backed up automatically. I suppose I could map one PC to them and have them backed up as local drives but that seems clumsy.

Now I learn that the ability to just toss in disks with Disk Extender may be going away, that is a deal breaker. Worse still, I was hoping to start installing Windows Home Server for other. That is now on hold.

Does anyone know if the next version will be as easy to use as this one or will Microsoft make it next to impossible to figure out, as they do with so much of their other software?

For $117 for the software and a minimal retired PC you can't beat the price. Add an e-SATA card and outboard drives an you have a winner of a backup solution on the cheap.
I can't agree more, the simplicity and ease of use makes Windows Home Server so domesticated it can be a pleasure to use. I have spoken of my disappointment in the past of drive extender being removed from the upcoming Vail release and I think it shows just how much it will be missed by the fact it is still getting mentioned.
I still think Vail will be a very worthwhile product once released, the backup capabilities, media streaming and addins will all make it an extremely versatile and well-rounded piece of software.
Shared folders can actually be backed up on to an internal/removable drive, just install the drive, when coming to add to the storage pool just select it as a backup drive instead of adding to the storage pool.
HP X510 Health Indicator Doesn't Alert
Phil Asks:
I have just purchased a HP X510 and received a lot of helpful advice from Bodog across on WeGotServed. I have migrated everything across from my EX475 to X510 but the Health indicator light on the X510 does not reflect the status shown on the console (or in the system tray), I have a red indicator on my console at present due to a few things being out of date but the X510 health lights are still bluish (not as nice a blue as on the EX475!) Anyway the point is that it is certainly not red; I have also tried to raise an issue on the HP site but their web form does not recognize the HP Storage Works X510 as a valid product so cannot raise a support call, I will try and call them on the phone during office hour.
I am hoping you have managed to get further clarification from HP because unfortunately I haven't. I am not sure whether the health indicator light is only to show failing drives on the X510, although at the moment I have had no further clarification from HP at the time of writing.
If you have had something back from them please post in the forum.
I know I haven't been able to answer everyone's questions, so those that haven't been answered why not post them in the forum.
Have a question or problem?
I can't guarantee an answer, but I'll try. Click "ask a question" above!
Written by
Matthew Glover
www.matthewglover.co.uk
Share this WHS Article with Others: