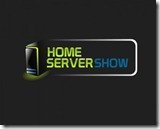 Episode 114 of "The Home Server Show" podcast is up and unsurprisingly this episode is all about Microsoft's decision to remove Drive Extender (DE) from WHS Vail.
Dave and the guys are this week joined by Alex Kuretz, Timothy Daleo and Michael Martis to give their thoughts on this decision.
This DE focused episode, which lasts for 75 minutes is available from here.
Share this WHS Article with Others: